Machine roomless elevators (MRLs) represent a remarkable innovation in vertical transportation, differing significantly from traditional elevator systems in both design and functionality. This groundbreaking technology has revolutionized the way elevators are integrated into modern buildings, offering numerous advantages and pushing the boundaries of efficiency, space utilization, and architectural flexibility.
At the core of the distinction between machine roomless elevators and traditional systems lies the elimination of the dedicated machine room. In conventional setups, elevators are accompanied by a separate machine room that houses the bulky machinery, motors, and control systems required for elevator operation. MRLs, on the other hand, ingeniously incorporate these essential components within the shaft itself or in a small cabinet adjacent to the shaft. This elimination of a separate machine room presents a plethora of benefits.
One of the primary advantages of MRLs is the significant reduction in required space. Traditional elevators often demand a substantial portion of a building's floor area for the machine room, limiting design and layout options. MRLs, by virtue of their compact design, offer architects and designers increased flexibility in space utilization. This newfound space can be repurposed for other purposes, enhancing the overall functionality and aesthetics of the building. Whether it's creating additional rentable area in commercial buildings, optimizing floor plans in residential complexes, or maximizing retail space, MRLs contribute to a more efficient and dynamic use of available square footage.
Furthermore, the elimination of a machine room results in simplified installation and construction processes. Traditional elevator systems necessitate the construction of a dedicated machine room, which involves intricate planning, structural considerations, and additional construction costs. MRLs streamline the installation process, requiring fewer components and simplifying the integration of the elevator system into the building's design. This not only accelerates the construction timeline but also reduces associated expenses.
Energy efficiency is another critical aspect where MRLs differentiate themselves from their traditional counterparts. The design of MRLs often incorporates advanced technologies, such as gearless traction systems and regenerative drives. These innovations minimize energy consumption by optimizing motor efficiency and converting excess kinetic energy back into the building's electrical grid. In contrast, traditional elevator systems, which typically employ geared machinery, may be less efficient and result in higher energy usage and operating costs over time.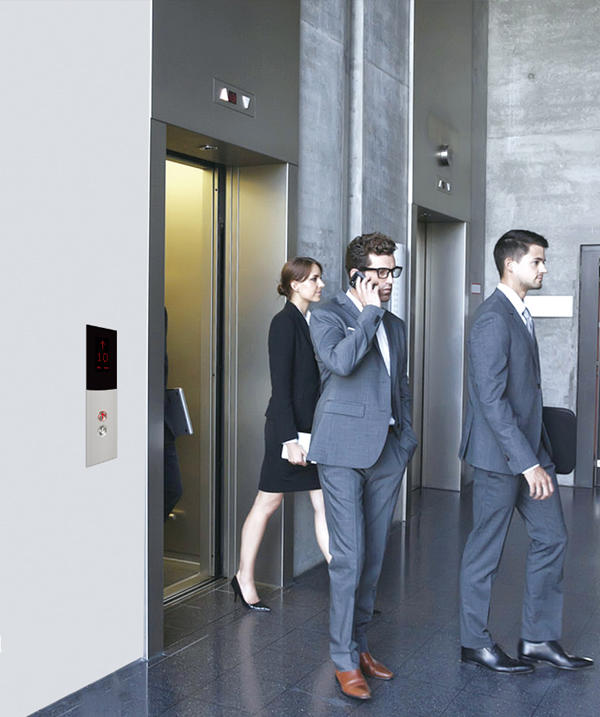 Functionality is a key area where MRLs excel, offering a smooth and quiet ride experience for passengers. The absence of a machine room eliminates the need for long hoistway cables, reducing vibrations and noise. This results in a more pleasant and comfortable journey, especially in high-rise buildings where vibrations can be more pronounced. Additionally, MRLs often feature sophisticated control systems that provide precise leveling and acceleration, enhancing passenger comfort and safety.
Maintenance and upkeep represent yet another realm where MRLs display their advantages. Traditional elevators require periodic maintenance visits to the separate machine room, involving intricate tasks and potential downtime. MRLs, with their integrated design, offer easier access to components, facilitating maintenance and reducing the time required for servicing. This streamlined approach contributes to reduced maintenance costs and minimized disruptions to building occupants.
However, it's important to note that while
machine roomless elevators
offer numerous benefits, they are not a one-size-fits-all solution. Certain building types, such as extremely tall structures or those with specific architectural constraints, may still benefit from traditional elevator systems due to their ability to handle higher loads and longer travel distances.
In conclusion, machine roomless elevators represent a remarkable departure from traditional elevator systems in terms of design and functionality. By eliminating the need for a dedicated machine room, MRLs optimize space utilization, simplify installation, enhance energy efficiency, provide a smoother ride experience, and streamline maintenance processes. As architects, developers, and building owners seek innovative ways to optimize their spaces and create more efficient and sustainable buildings, machine roomless elevators stand as a shining example of technological advancement in vertical transportation. Their integration into modern infrastructure continues to reshape the skyline and redefine the possibilities of architectural design.