Passenger elevators
, also known as passenger lifts, are designed to transport people vertically within a building. They come with a variety of features that make them well-suited for different types of buildings and uses. Some common features include:
Safety: Passenger elevators have various safety features such as emergency brakes, over-speed governors, door interlocks, and alarm systems to ensure the safety of the passengers.
Capacity: Passenger elevators come in different capacities, which can be chosen based on the number of passengers that need to be transported.
Speed: Passenger elevators have different speeds, which can be chosen based on the height of the building and the number of floors.
Automatic controls: Passenger elevators come with automatic controls, which can help to make the elevator more efficient and easier to use.
Energy-efficient: Some passenger elevators are designed to be energy-efficient, which can help to reduce operating costs.
Accessibility: Some passenger elevators are designed to be accessible to people with disabilities, with features such as wheelchair ramps, audio announcements, and braille button labeling.
Interior design: Passenger elevators come in different interior designs, which can complement the decor of the building.
Monitoring and communication: Many passenger elevators are equipped with monitoring and communication systems, which can help to ensure the smooth operation of the elevator and provide assistance in case of emergency.
Emergency power:
Passenger elevators have an emergency power supply, which can keep the elevator running during power outages.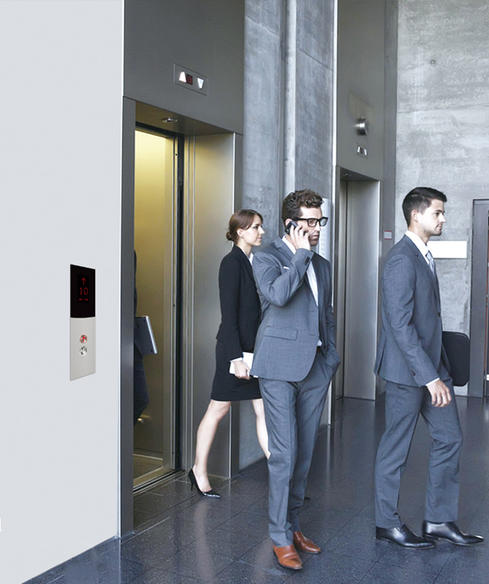 Professional Machine roomless passenger elevators companyTenau machine roomless passenger elevators eliminate influence of the machine room on construction from the structural aspect, providing more possibilities for construction space arrangement or construction design. Such elevators are applicable to hotels, business buildings high-rises and other buildings with higher requirements for construction.