Destination control is an elevator feature that allows passengers to specify their desired floors ahead of time. This feature reduces travel time for passengers, especially those with mobility problems. In order to operate destination control, elevators must be in a predefined state. This mode can be triggered by a time clock or switch operated by the building attendant.
The dispatching system in
passenger elevators
is susceptible to gaming. People will often press the floor multiple times in an attempt to rush the elevator. Moreover, if there is a high demand for the elevator, the algorithm may not be able to handle the number of requests. The result is that latecomers may have trouble getting to their destination because the elevators are already full.
In addition, there are many safety features that improve the passenger experience. Overload sensors, for example, prevent the elevator from moving until its load has been removed. Other safety features include an emergency call system, a full car indicator, and electric fans and air conditioning units. The elevator may also have key switches or RFID readers to restrict access. Some hotel elevators may even require a security card swipe or a passcode to operate.
Modern elevator systems include separate outer doors and car doors. The doors are driven by electric motors on the elevator car. They also have controls to open and close the elevator doors automatically. However, during normal operations, these switches are typically disabled. During emergencies, when an object comes in the way of the moving door, a safety switch will trigger the doors to re-open.
A freight elevator has a more industrial look. These elevators are built to move heavy loads and are designed to handle tougher working conditions. They usually do not feature gold inlays or mirrors, and their interiors are more utilitarian. They are made of heavy steel and have no-skid steel floors.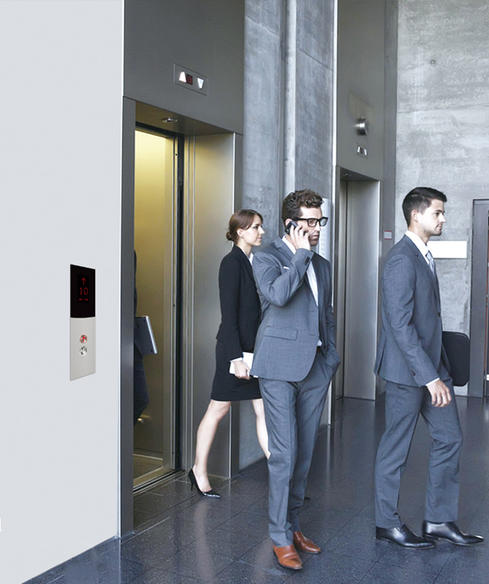 Professional Machine roomless passenger elevators company Tenau machine roomless passenger elevators eliminate influence of the machine room on construction from the structural aspect, providing more possibilities for construction space arrangement or construction design. Such elevators are applicable to hotels, business buildings high-rises and other buildings with higher requirements for construction.