Passenger elevators have become an integral part of our daily lives, enabling seamless vertical transportation in buildings of all sizes. Over the years, these essential systems have witnessed remarkable advancements in technology, safety, and efficiency. In this article, we explore the evolution of passenger elevators, from their humble beginnings to the cutting-edge innovations of today. Join us as we rise above and discover the transformative impact of passenger elevators on modern urban living.
The history of passenger elevators dates back to the mid-19th century when Elisha Otis introduced the safety elevator with a braking mechanism. This invention revolutionized vertical transportation, making it safe and practical for carrying passengers. As cities grew taller and buildings reached new heights, passenger elevators played a vital role in enabling efficient vertical mobility, transforming urban landscapes around the world.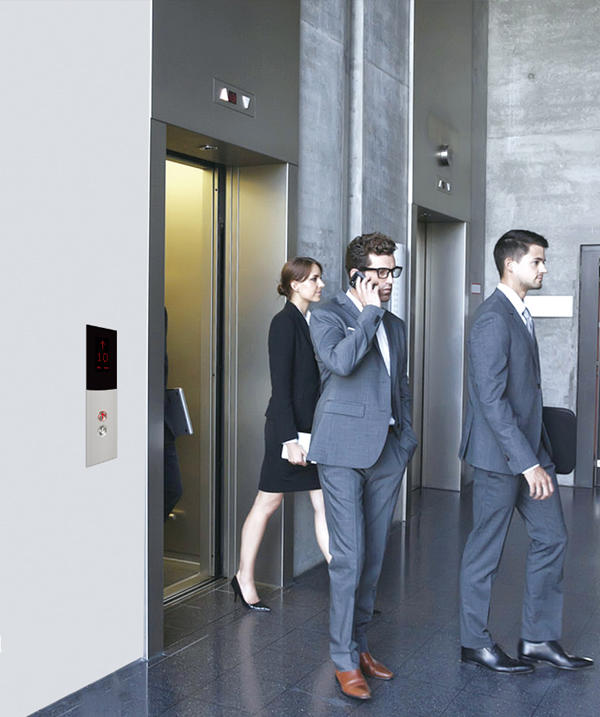 Technological Advancements
Advancements in technology have driven the evolution of passenger elevators, enhancing their performance, speed, and reliability. Modern elevators utilize state-of-the-art control systems, such as microprocessors and advanced algorithms, to optimize travel efficiency and reduce energy consumption. These innovations have led to smoother rides, shorter waiting times, and improved overall user experience.
Safety and Security
Safety has always been a top priority in elevator design, and significant strides have been made to ensure passenger well-being. Multiple safety features, including emergency stop buttons, interlocks, and backup power systems, are now standard in modern elevators. Additionally, advanced monitoring systems and sensors continuously assess elevator conditions, allowing for real-time diagnostics and preventive maintenance. These safety enhancements provide passengers with peace of mind while using vertical transportation.
Efficiency and Sustainability
In recent years, there has been a growing emphasis on energy efficiency and sustainability in elevator design. Regenerative drives, LED lighting, and intelligent control systems have been implemented to reduce energy consumption and environmental impact. Moreover, smart technologies enable elevators to adapt to traffic patterns, optimizing passenger flow and minimizing energy waste. These eco-friendly features align with the global push for sustainable building practices and contribute to a greener future.
Design and Aesthetics
Passenger elevators are no longer solely functional; they have become architectural elements that enhance the visual appeal of buildings. Designers now prioritize aesthetics, offering a wide range of customizable options for elevator interiors, including materials, lighting, and finishes. Elevator cabins are designed to create a pleasant and inviting atmosphere, elevating the overall experience for passengers and complementing the building's interior design.
Future Trends and Innovations
Looking ahead, the future of passenger elevators promises even more exciting advancements. Emerging technologies such as artificial intelligence, machine learning, and Internet of Things (IoT) connectivity are being integrated into elevator systems. Predictive maintenance algorithms and remote monitoring capabilities enable proactive servicing, reducing downtime and maximizing efficiency. Furthermore, innovative concepts like vertical transportation in high-rise buildings and futuristic elevator designs aim to revolutionize urban mobility.
Passenger elevators have come a long way since their inception, shaping the way we navigate vertical spaces. From improving safety and efficiency to embracing sustainability and design aesthetics, these technological marvels continue to evolve and adapt to our changing needs. As we rise to greater heights, the future of passenger elevators holds the promise of smarter, more efficient, and sustainable transportation systems.