A
passenger lift
, also known as an elevator, is a vertical transportation device that is used to move people or goods between different levels of a building. Passenger lifts are commonly found in multi-story buildings such as office buildings, apartment buildings, hotels, and hospitals.
Passenger lifts are typically powered by electric motors and are controlled by a system of pulleys and cables. They consist of a car, or elevator cabin, that is suspended by cables and travels up and down within a shaft. The car is equipped with doors that open and close to allow passengers to enter and exit.
There are different types of passenger lifts, such as:
Traction lifts: They use a driving machine located at the top or bottom of the lift shaft to move the elevator car up and down.
Hydraulic lifts: They use a pump to pressurize a liquid, usually oil, to raise and lower the car.
Machine Room-less lifts: As the name suggests, it does not require a separate machine room.
Passenger lifts have several safety features to ensure the safety of the passengers. For example, the elevator car is equipped with emergency brakes that will activate if the elevator loses power or if it exceeds its normal speed. They also have an emergency phone, alarm, and emergency lighting. Additionally, passenger lifts must comply with safety regulations and standards set by local and international authorities.
The main benefit of a passenger lift is the convenience and ease of access it provides for people to move between different levels of a building. It also can help to increase the value and functionality of a building by making it more accessible to people with mobility issues or disabilities.
When choosing a passenger lift, it's important to consider the number of people the lift will need to accommodate, the weight of the goods that will be transported, and the number of stops the lift will make. It's also important to consider the design and aesthetics of the lift, as well as its durability and ease of maintenance. The cost of installation and maintenance, as well as energy efficiency, should also be considered.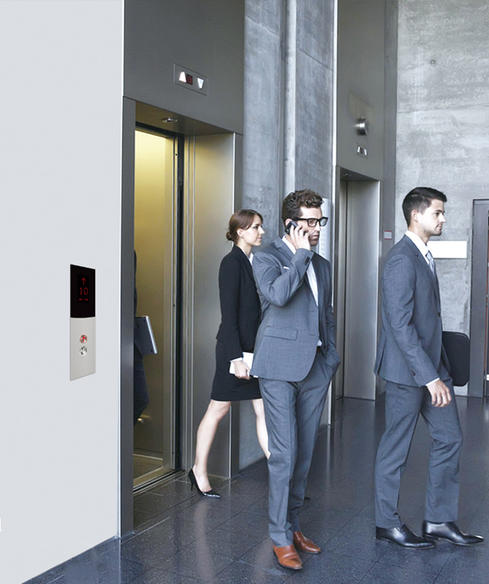 Professional Machine roomless passenger elevators companyTenau machine roomless passenger elevators eliminate influence of the machine room on construction from the structural aspect, providing more possibilities for construction space arrangement or construction design. Such elevators are applicable to hotels, business buildings high-rises and other buildings with higher requirements for construction.