The number of automobiles on the road is increasing every year, and so the need for more parking spaces is growing. In crowded cities, a lot of people live in apartments or condominiums that have small amounts of parking space. This is why car elevators are being built to solve the car parking problem. A car elevator whisks your car up in under 60 seconds, making it easy to park your car in a space that would otherwise be unavailable.
In addition to increasing the space available for parking, car lifts are also useful for under-car inspections and repairs. Some lifts are even used in the car tuning industry. Whether you are a professional or an amateur, a car lift is an excellent tool to get your car in and out quickly.
A
four-post car elevator
is the most common type of car elevator. Its base is rectangular, and each post supports a ramp-like structure. It is a versatile lift that can be used for both light and heavy-duty vehicles. However, you should check the weight limit of your car before purchasing a lift. It's also a good idea to choose a lift that has a large base, as this will provide more flexibility for parking.
Another type of car elevator is an alignment lift. These car lifts are similar to a four-post lift, but they are also designed to ensure proper wheel alignment. Wheel alignment is an important procedure for car maintenance. Without proper alignment, a car could slant on the road. This type of lift features a ramp for entry and two locking systems to control the attitude of elevation when lifting a vehicle.
Another car elevator is a two-post lift. It's designed to provide large amounts of exposure when your car is lifted, so you can get an accurate auto-tune while working from under the car. Two post-automotive lifts are also more popular in the autosport industry. The arms are symmetrical and of similar length, which equalizes the load on the columns.
There are also in-ground auto lifts that are primarily used for car servicing. These lifts are also environmentally sound. Some garages are even equipped to accommodate underground lifts, which are perfect for auto-stackers.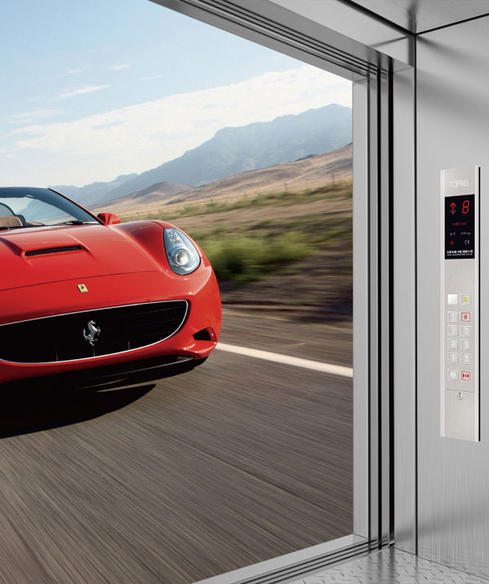 In the modern city, there are more and more cars. To solve the difficulty of parking, TENAU uses its mature elevator technology to make for cars hindrance-free transportation, vertically through a design, that considers the performance and size of various cars.