A
moving walkway
, also known as a moving sidewalk, is a type of conveyor system that moves people horizontally or on an incline. Moving walkways are commonly found in airports, shopping malls, and other large public buildings where large numbers of people need to move quickly and efficiently from one place to another.
Moving walkways typically consist of a flat, moving belt that is powered by an electric motor and supported by rollers. The speed of the belt can be adjusted to match the pace of foot traffic, and the direction of movement can be reversed as needed. Some moving walkways are designed to move people in only one direction, while others are bi-directional and allow people to move in either direction.
When choosing a moving walkway, it is important to consider factors such as the length of the walkway, the speed of the belt, and the number of people who will be using the walkway.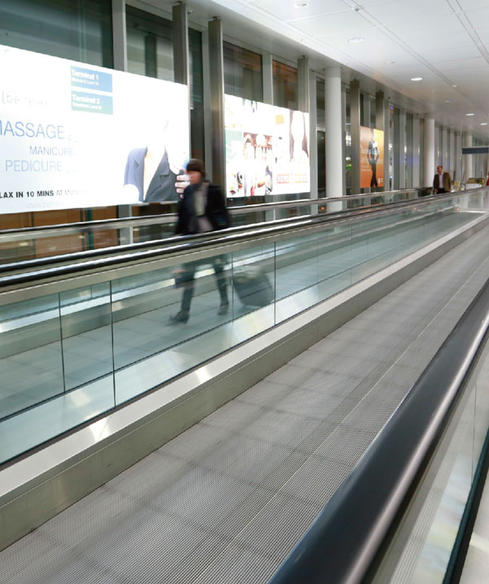 As easy as in smooth ground, the everlasting popular design & qualityTENAU moving walk elevates the shopping to a newly concise and comfortable realm. It not only satisfies the conveying problem of large passenger flow but also meets the requirements of long-distance walk, carrying luggage cart, baby's cart, shopping cart, the vehicle for the handicapped, etc. It is greatly convenient for people's outing and shopping.